SUBWAY TO SALLY
Jul 9th, 2019 | von
Jan Wischkowski
|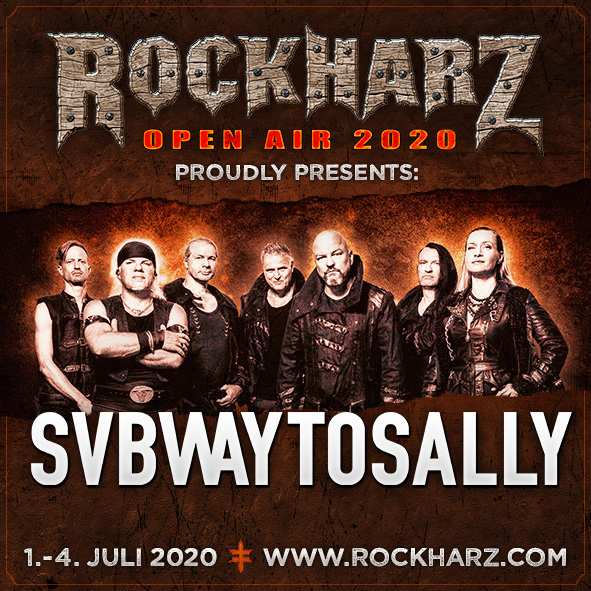 … und der Schrei! Vielmehr muss man über SUBWAY TO SALLY eigentlich gar nicht sagen. Die Potsdamer um ihren charismatischen und mit einer einzigartigen Stimme gesegneten Frontmann stehen seit 1990 mit für das beste, was die Mischung aus Mittelalter und Rock zu bieten hat. Alben wie "Bannkreis" (1997), "Herzblut" (2001) oder "Nord Nord Ost" (2005) haben sich als absolute Hitfabriken offenbart. Dies gilt selbstredend auch für neuere Mittelalter-Feuerwerke wie "Mitgift – Mördergeschichten" (2014) oder ihr letztes Überalbum "Hey!" (2019). Auch live sind SUBWAY TO SALLY ein Garant für Mitsing-Spaß und große Show – davon durftet ihr euch schon das eine oder andere Mal auf dem ROCKHARZ Open Air überzeugen. 2020 kehren sie zurück!
Weitere Informationen
Diskographie
1993: Subway to Sally
1994: 1994
1995: MCMXCV
1996: Foppt den Dämon!
1997: Bannkreis
1999: Hochzeit
2001: Herzblut
2003: Engelskrieger
2005: Nord Nord Ost
2007: Bastard
2009: Kreuzfeuer
2011: Schwarz in Schwarz
2014: Mitgift – Mördergeschichten
2019: Hey!