Latest News
LAST 100 EARLY BIRD PACKAGES IN OUR SHOP
Our stocks of early bird packages are almost completely sold out. Only 100 early bird packages #1 are still available in our shop. We have also made the normal festival tickets available now, which will be send out in Novembre as… Read more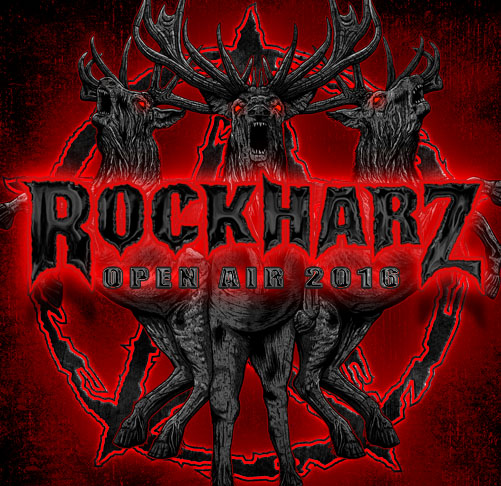 SALTATIO MORTIS – enters the charts on #1 and the ROCKHARZ 2016!
After an impressive release show for their new album "Zirkus Zeitgeist" and well-earned #1 position in the German charts, is it a pleasure to announce this exceptional act for ROCKHARZ 2016! After three years SALTATIO MORTIS will return on another… Read more

PRIMORDIAL
This band stands for incomparable high emotional live shows and at latest when AA Nemtheanga rises his unique voice, everyone is under the Irishmen's spell. We are glad to announce that PRIMORDIAL will return to the ROCKHARZ in… Read more

ARRIVAL TO THE FESTIVAL – IMPORTANT!!!
We haveimportant information about the arrival at the ROCKHARZ for you: The main through-road in Ballenstedt is blocked due to a site. Indeed there exists a local redirection, but it's already overloaded by normal traffic. To speed up your… Read more
NO CASH POINT ON THE FESTIVAL GROUND
As in the past year our note: Unfortunately we can't convice a provider of cash points to put one of them on our event. Therefore we give you a link where you can find the next cash points in Ballenstedt. You can take a walk of 2,5km or take the… Read more
INCREASED FIRE HAZARD DUE TO PROLONGED DROUGHT – NAKED FLAMES FORBIDDEN!
Due to the still predominant drought we'd like to advice you that open fire and the burning of fireworks is prohibited at the festival. Please don't endanger yourself and others and take this prohibition serious. We have set up our 24 hour taken… Read more
Alle News