Four bands confirmed at one go!
Jan 20th, 2016 | von
Jan Wischkowski
|
Now it comes thick and fast
After the J.B.O. announcement on last Monday we present you four bands today!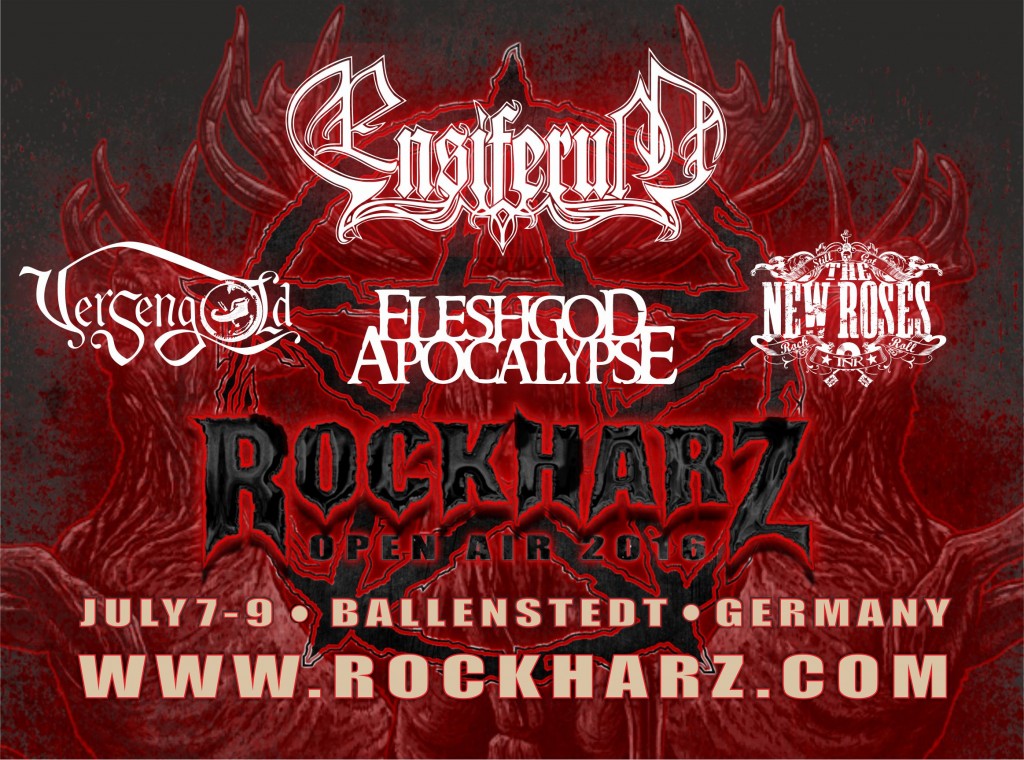 The way is led by: ENSIFERUM
The sword swinging men from Finland hit the German album charts on #15 again in 2015 with "One Man Army". In 2016 they set the sails, to clink the glasses for their next triumphal procession. Up the met filled horns: ENSIFERUM!
Heads will roll when FLESHGOD APOCALYPSE enter the stage!
Founded in 2007, the quintet took off their status as newcomer as quick as a flash and their name was on everyone's lips. Nowdays, the Italians let the hairs rotate worldwide. In the end of February, the next strike of symphonic influenced Tech Death, "King", will be released. For the first time on ROCKHARZ: FLESHGOD APOCALYPSE!
VERSENGOLD will ask for a dance
Out of the tavernas and onto the stage! They accurately call their style "Neuer Deutscher Folk" (= "New German Folk") themselves and couldn't provide a more fitting descriptions. Both lyrically and instrumentally very demanding, the band from Bremen not only motivates to dance and sing along, but also to reflect. On "Zeitlos", they have used Bass and Drums for the first time and this underlines their uniqueness another time. Be as excited as we are to listen to new songs as well as evergreens like "Einerley" or "Ich und ein Fass voller Wein": VERSENGOLD!
And also THE NEW ROSES will hit the road to the Harz mountains:
You could almost think, the guys are from one of the metropoles from the US west coast. But far wront. Directly out of Wiesbaden comes one of the most promising Hard Rock newcomers. Their style is influenced by bands like Guns N' Roses, Kid Rock or Metallica and lets the love for Rock revive. In spring they will enter the sudio again without any creative border and in July they will enter the stage in the Harz Mountains: THE NEW ROSES!